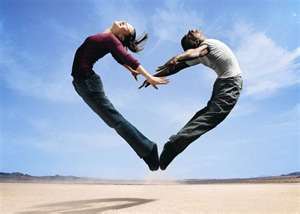 Hey there Zazie,
First let me apologize deeply for my absence.  I have been preoccupied tryin' to help Jett out of another jam.  I think his lastest challenge will actually turn out to be a blessing, but more on that later.
I think dating sites are to be avoided.  I am sure there are some success stories out there, yet I think they are the exception.  It is just too easy to create a profile of the person you think you are or the person you want to be instead of the person you really are.  Your experience seems to validate my previous sentence.
Now, I should qualify my comments by sayin' I have never used a dating site.  However, I did try one of those services where you become a member and they interview you in person and then they match you up with another member they think you will be compatible with and then you meet that person for lunch or coffee.  I met a great woman through that service.  She was beautiful, dark haired and Spanish.  Her family owned a successful restaurant.  We drank tequila and smoked cigars and had some wonderful times.  It was true love for her, but not for me and so, we parted.
I think the best way to find love is through networking.  Work on expandin' your network of friends.  Join a church, or one or two civic organizations.  Target organizations that are more likely to attract the type of person you want to meet.  I am currently fascinated by a beautiful blonde I met at a civic organization meeting.  The wider and more interesting one's network of friends becomes, the wider and more interesting people one will meet.  And some of those people will be available.
Of course, that is just my opinion, who knows, I could be wrong.
Still, Rhett
Zazie has an idea about dating she shares….