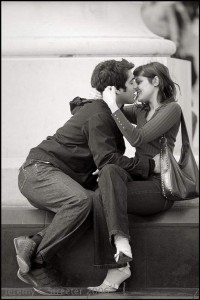 Dear Zazie,
This is Jett, I believe my brother Rhett mentioned I would be contacting you.  I have read y'alls precedin' correspondence and I would love to join the conversation.
I have been in multiple long term relationships with women and they all failed.  I am currently miserably married.  The primary cause of this failure and misery is me.  It took 45 years for me to understand myself, to come to terms with my baggage and to love myself.  I agree with Rhett, it is impossible to love someone else if you do not love yourself.
The other challenge I had is that when I met one of the hotties y'all were talkin' about, I would fall fast and hard in love.  I would get so wrapped up in the lust I would be blinded to the lack of common ground.  Every single failed long-term relationship that I had, had three recurring themes;  a beautiful woman, beaucoup passion and very little common ground.  And of course, I did not love myself.  The pattern became thus; meet pretty woman, fall in love, move in together, have some great times, passion starts to fade, time spent either fussin' or lovin', I get tired of the fussin', I start lookin' for the exit.  So, I ended two long term realtionships when a hottie turned my head.  But I fell in "love" with both of those hotties and both of those relationships became long-term.  I even left one of those hotties for the other hottie.
Were any of those women a true love?  Did the hotties break up a relationship I should have stuck with?  Would one of those relationships have grown into true love?  Categorically no.
So where am I now?  That will be in my next letter.
Jett