Dear Zazie,  Here is today's Lovers' Almanac from Mac Tag dedicated to his muse.  Whatever comes your way, keep breathin', keep dreamin'.  Rhett
The Lovers' Almanac
Dear Muse,
alternate reality stream…
trust your cape
enter the rhapsody
remember when,
from mornin' break,
beyond the light,
never a day too long
to take time
to make it right
ardent thoughts
often cross the mind,
a time not to forget,
what was once found
© copyright 2017 mac tag/cowboy Coleridge all rights reserved
Cowboy poet from mornin' break
Wrote 'til the close of light,
Never a day too long to make
One word or sentence right
Robert Louis Stevenson
Today is the birthday of Robert Louis Balfour Stevenson (Edinburgh 13 November 1850 – 3 December 1894 Vailima, Samoan Islands); Scottish novelist, poet, essayist, and travel writer.  Perhaps best know for his novels; Treasure Island, Kidnapped, and Strange Case of Dr Jekyll and Mr Hyde.
A literary celebrity during his lifetime, Stevenson now ranks among the most translated authors in the world.  His works have been admired by many other writers, including Jorge Luis Borges, Bertolt Brecht, Marcel Proust, Arthur Conan Doyle, Henry James, Cesare Pavese, Emilio Salgari, Ernest Hemingway, Rudyard Kipling, Jack London, Vladimir Nabokov, J. M. Barrie, and G. K. Chesterton, who said of him that he "seemed to pick the right word up on the point of his pen, like a man playing spillikins."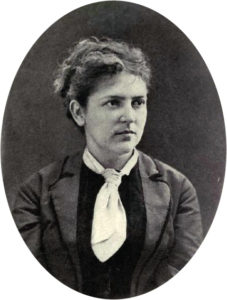 Stevenson was a sickly, moderately successful poet, essayist and travel writer, livin' in France, when he fell in love with a woman after one look at her.  (Sounds like a friend of Jett!)  He was passin' by the window of a house one night when he looked inside and fell instantly in love with a woman he saw eatin' dinner with a group of her friends.  Stevenson stood there starin' at her, and then opened the window and leapt inside.  The guests were shocked, but Stevenson just bowed and introduced himself.  The woman was an American named Fanny Osbourne, and she was unhappily married (another friend of Jett!).  After a few months in Europe, she returned to California, and Stevenson decided to drop everything and go persuade her to divorce her husband and marry him.  He collapsed on her doorstep.  She divorced her husband, and they were married and moved back to Scotland.  Stevenson wrote a poem that served as inspiration for the Lyrics of the Day and that inspired the Song of the Day.  First Stevenson's poem then the lyrics, then the song.  To Stevenson, love at first sight and you.
To the Muse
Resign the rhapsody, the dream,
To men of larger reach;
Be ours the quest of a plain theme,
The piety of speech.
As monkish scribes from morning break
Toiled till the close of light,
Nor thought a day too long to make
One line or letter bright:
We also with an ardent mind,
Time, wealth, and fame forgot,
Our glory in our patience find
And skim, and skim the pot:
Till last, when round the house we hear
The evensong of birds,
One corner of blue heaven appear
In our clear well of words.
Leave, leave it then, muse of my heart!
Sans finish and sans frame,
Leave unadorned by needless art
The picture as it came.
Keep Breathin'
Alternate reality stream:
Trust your cape, take a breath
Enter the rhapsody, the dream
Breathin' beyond love's death
Remember when, from mornin' break,
Lovin' beyond the light,
Never a day too long to take
Time to make lovin' right
Ardent thoughts often cross the mind,
A time not to forget,
What was once found then left behind
Now time full of regret
So, within the vision to hear
Breathin', faster, urgent
To be to that passion so near
Is to know contentment
Leave, leave it then, muse of my heart
Keep breathin', keep dreamin',
Leave, take your totem and depart
Enter my dream streamin'
© copyright 2012 mac tag/Cowboy Coleridge all rights reserved
The Song of the Day is "Keep Breathing" by Ingrid Michaelson
Mac Tag
Follow mac tag on twitter @cowboycoleridge